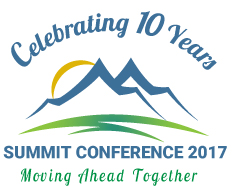 September 5th – 7th, 2017
September 5th
Free pre-conference sponsored by WINTAC (Workforce Innovation Technical Assistance Center)
September 6th – 7th
Full 2-day conference
Agenda At a Glance
---
Join us in beautiful downtown Omaha! We offer an exciting lineup of vocational rehabilitation experts and peers to discuss best practices in employment for people with disabilities.
Session and Speaker Information is Available – Download the Mobile App Now!
View the agenda, create your own custom schedule, network with attendees and presenters; share your event pictures on social media, and more, from your mobile device! download from your app store.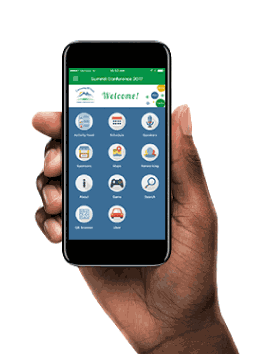 Pre-Conference Workshop | Sponsored by WINTAC
Terry Donovan | Rachael Anderson
12:30 to 1:00 pm
Sign-In for Pre-Conference Workshop | Room: Upstairs Registration Room
1:00 to 2:30 pm
WINTAC Presentation: Common Performance Measures | Room: Midlands
2:45 to 3:45pm
Topic 1: Using previous 911 reporting data for projecting outcomes and targets.  Understanding how this information relates to program evaluation
3:45 to 4:45pm
Topic 2: Tracking and reporting Measurable Skill Gains and Credentials
4:45 to 5:00pm
Closing remarks
Pre-Conference Activites | Sponsored by PEQA
4:00 to 6:00 pm
Early Summit Registration | Room: Upstairs Registration Room
4:00 to 6:00 pm
PEQA Cohort Kick-Off | Room: Winnebago
---
---
7:30 to 8:00 am
Registration, Information and Networking | Room: Upstairs Registration Room
8:00 to 8:45 am
Welcome
8:45 to 10:00 am
Keynote: "Success is Not a Matter of Chance"
10:00 to 10:25 am
Break and Networking
10:30 to 11:30 am
Concurrent Sessions
11:30 to 1:00 pm
Lunch (on your own)
1:00 to 2:30 pm
Roundtable Discussions
1:00 to 4:00 pm
PEQA Advanced Session
2:45 to 4:00 pm
Concurrent Sessions
4:30 to 6:00 pm
Reception: Summit Group's 10th Anniversary Celebration
---
---
7:30 to 8:00 am 
Registration, Information and Networking | Room: Upstairs Registration Room
8:00 to 8:30 am
Welcome
8:30 to 10:00 am
Keynote: "Vision 2020-How Will We Measure Success?"
10:00 to 10:25 am
Break and Networking
10:30 to 11:30 am
Concurrent Sessions
11:30 to 1:00 pm
Lunch (on your own)
1:00 to 2:30 pm
Concurrent Sessions
1:00 to 3:00 pm
PEQA Advanced Session
2:30 to 3:30 pm
Networking with Summit Presenters
3:30 to 4:00 pm
Closing Comments, Introduce PEQA Cohort 3, Q&A, Evaluation, Wrap-Up
4:00 to 5:00 pm
Navigators' Wrap-Up Meeting