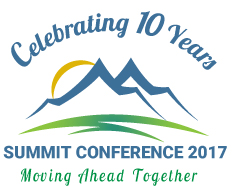 September 5th – 7th, 2017
September 5th
Free pre-conference sponsored by WINTAC (Workforce Innovation Technical Assistance Center)
September 6th – 7th
Full 2-day conference
Omaha Downtown
1616 Dodge Street
Omaha, Nebraska, 68102
Phone: 1-402-346-7600
Airport
Eppley Airfield is located 4 miles northeast of the DoubleTree Hotel. Transportation to the hotel from the airport is available:
Complimentary hotel shuttle
All downtown Omaha hotels offer a complimentary direct shuttle to and from the airport. Please contact your hotel directly for more information.
Taxi $10 is the typical minimum taxi charge from Eppley Airfield to the DoubleTree Hotel.
Amtrak
Plan your trip with Amtrak.
Greyhound
Plan your trip with Greyhound.
Metro Area Transit
Plan your trip with the Metro Area Transit or call 402-341-0800
Self-parking is available at the hotel for at a daily rate of $10.00.
Discover all the exciting Omaha attractions throughout your stay at DoubleTree by Hilton Hotel Omaha Downtown. Area attractions include:
Visit DoubleTree Hotel for more information about area attractions.