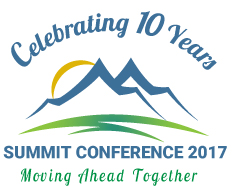 September 5th – 7th, 2017

September 5th
Free pre-conference sponsored by WINTAC (Workforce Innovation Technical Assistance Center)
September 6th – 7th
Full 2-day conference
Call for Proposals
You are invited to submit a proposal to present at the 10th Annual Summit on Performance Management in Vocational Rehabilitation. All submissions are due by midnight EST on June 19, 2017 ( 11pm CST, 9pm PST)
Our conference objective is to provide attendees with information and opportunities to:
Share evaluation and performance tools
Learn about data collection strategies
Talk about RSA performance measures and how to track them
Learn more about WIOA Performance Measures
Network and Collaborate
We encourage submissions from program evaluation and quality improvement practitioners, program directors, data analysts, researchers, advocates, graduate students, educators, and those in Vocational Rehabilitation (VR) administrative positions.
Presentations should focus on best practices and quality assurance models related to the core context of VR data management. Our goal is to enable attendees to gain ideas, develop tools, and adapt systems that will strengthen the VR system under current WIOA regulations.
Proposals pertaining to all of the following areas are invited:
Performance management
Program evaluation
Quality improvement
We especially encourage topics that address performance management and evaluation of data.
Proposals Submission Process
Proposals will be accepted only through an online submission process using the form below. All submissions are due by midnight EST on June 19, 2017 ( 11pm CST, 9pm PST).
Please ensure that your title and description reflect the content of your proposed presentation as accurately as possible.
Concurrent Sessions will be 60 to 90 minutes in length.
Incomplete proposals will not be read.
Lead presenters will be notified by e-mail between June 15th to June 30th if the proposal they submitted has been accepted.
The Program Review Committee accepts electronic submissions only.
Final date for submission of proposals is June 19, 2017, mid-night EST.
Continuing Education Units
To offer CEUs in Ethics, the presentation must reference or properly cite the:
CRCC Code of Ethics and standards of Practice, or
ACA Code of Ethics and Standards of Practice
For Questions about Proposal Submissions
Ann Lynn Banton, Sr. Management Analyst
Virginia Department of the Blind and Vision Impaired
Phone: (804) 371-3382
Email: ann.banton@dbvi.virginia.gov
Summit Conference Speaker Proposal Form