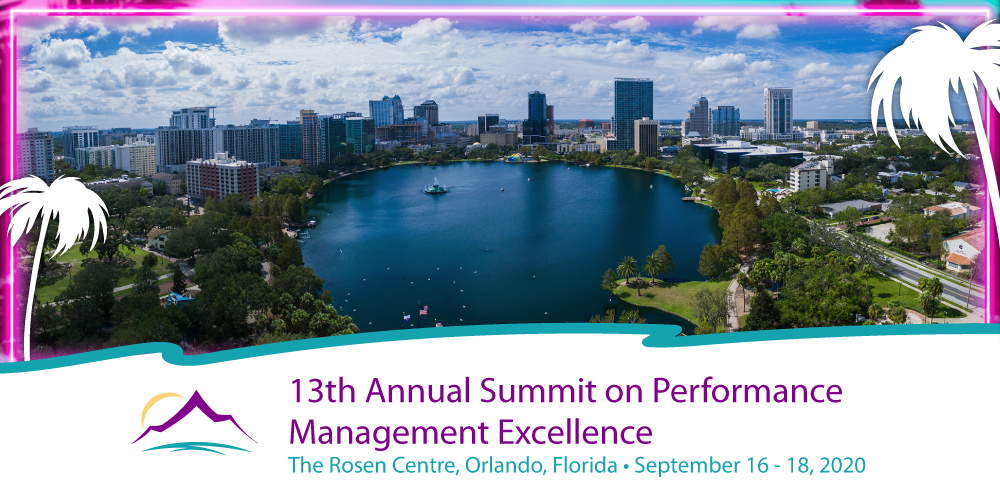 Call for Proposals
---
Complete Our Online Proposal Form
---
Due to COVID-19 social distancing directives, we are monitoring potential travel and attendance restrictions and will make event adjustments as needed.
You are invited to submit a proposal to present at the 13th Annual Summit on Performance Management Excellence Conference in Orlando, Florida!
Who: Program evaluation and quality assurance/continuous improvement practitioners, researchers, advocates, graduate students, educators and administrators
Topic: All areas of program evaluation, research and quality assurance/continuous improvement
Deadline: Monday, May 4, 2020
Submit your proposal for one of the following formats:
60-minute conference presentation
75-minute conference presentation
60-minute roundtable discussion
Poster presentation
Conference Objectives:
Share educational experiences based on the expertise of knowledgeable professionals.
Showcase the evaluation results and projects of VR practitioners, academic researchers and other researchers in the VR field.
Promote excellence in program evaluation and quality assurance as a means to providing quality employment-related services to people with disabilities.

Highlight

Vocational Rehabilitation Agencies' strategies for internal controls, post exit services, program evaluation, case review processes, accurate data collection of credentials, skills gains and other workplace integration, which are necessary to support long-term employment outcomes and consumer self-sufficiency.
Support collaboration, resource sharing, networking opportunities, and technical assistance among conference attendees, presenters and sponsoring agencies.
Offer technical assistance to promote excellence in VR outcomes.