September 4 – 6, 2019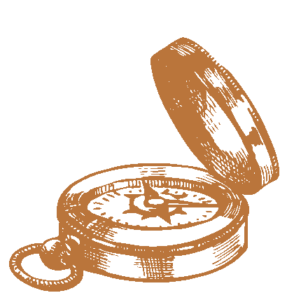 Portland, Maine
Agenda
Lean and Six Sigma

Process improvement using Lean and Six Sigma in government

Capstone Project

Comprehensive Statewide Needs Assessment for Pre-ETS – an Evaluation (Capstone project)

Outcomes

Post-High School Outcomes for Transition Students in Illinois

Quality Improvement

Turning Customer Satisfaction Into Quality Improvement

Data Visualization

Building a Data Attitude Through Data Visualization

Accessibility

Prioritizing Accessibility in Maine's Workforce System (presented by Labor/Workforce representatives and VR representatives)

Online VR Evaluation

Examples of VR Program Uses of the online VR Evaluation Coach

Learning Experiences

Work-Based Learning Experiences: Models and Early Lessons

Consumer Process

Keeping Consumer Voice in the Process

ROI

Return On Investment – Virginia and Maryland Results
Agenda At-a-Glance
---
Wednesday, September 4

10:30 am – 12:00 pm – Board Room
Conference Executive Committee meeting, Board Room
1:00 am – 5:00 pm – Holiday Inn by the Bay
Registration check in/Conference information
PEQA-TAC Advanced Workshops
1:00 – 2:30 pm – Oxford/Somerset Room
PEQA-TAC Advanced Workshop I
Reviewing Low-Cost Methods of Program Evaluation with a Goal of Adoption and Use of Data
Terry Donovan, SVRI; others to be confirmed
Part A: Interactive discussion of low-cost, no-cost approaches to program evaluation and data analysis, including exploration of Microsoft products (Excel, Power BI, pivot tables) and others. Bring your own laptop and/or please be willing to share. Part B: Interactive discussion of methods and approaches to presenting evaluation information in ways that lead to adoption and use of the data. Exercises and templates for participants to develop persuasive arguments will be provided.
2:45 – 4:30 pm – Oxford/Somerset Room
PEQA-TAC Advanced Workshop II
Quality Assurance – Do I Feel Assured?
Terry Donovan, SVRI; others to be confirmed
Learn a model and process for quality assurance in vocational rehabilitation agencies. Attendees will consider examples at each step in the process, including policies and procedures, criteria for selecting cases for review, expected outcomes, evaluation of the process, and quality assurance principles. Discussion will include: How do we qualify the work we do? What are the quality criteria we use? Facilitators will share a brief review of quality assurance definitions and models of quality assurance values and parameters used by selected states.
2:45 – 4:30 pm – Room TBA
AIR/KTER Roundtable Discussion
4:45 – 6:00 pm – Board Room
Summit Conference Planning Committee Meeting
4:45 – 6:00 pm – Oxford/Somerset Room
Return on Investment (ROI) Project Participant Meeting
Thursday, September 5, 2019

7:15 am – 12:00 pm
Registration check-in/Conference Information
8:00 am – Plenary Session
Welcome from the Navigators leadership
Welcome from the State of Maine Department of Labor and Host Committee leaders from the Maine Division of Vocational Rehabilitation and Division for the Blind and Visually Impaired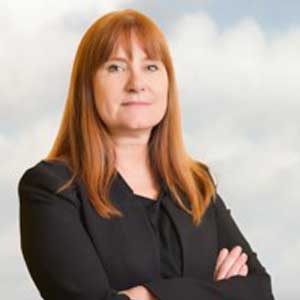 The Rest of the Iceberg: How the Invisible Work of Vocational Rehabilitation Professionals Can Change the World

Keynote/Plenary Speaker: Eve Hill, Partner at Brown, Goldstein, and Levy
This presentation will connect the dots between the often-unheralded work of VR Professionals and the important contributions of people with disabilities to their workplaces, their communities, and the health of the country.
9:45 – 11:00 am
Welcome from the Navigators leadership
11:15 am – 12:15 pm
Roundtable conversations
12:30 – 1:45 pm
Working Luncheon Presentation, sponsored by AIR/KTER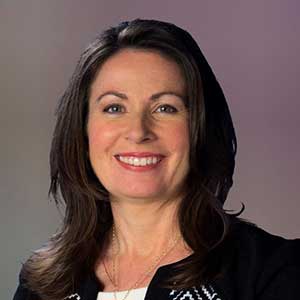 Knowledge Brokering as an Evidence-Based Strategy
Keynote Speaker: Maureen Dobbins, Professor, School of Nursing, Mc Master University
This keynote presentation provides an overview of knowledge brokering as a comprehensive strategy to develop capacity for trainees and to support change in the work setting. Dr. Dobbins will share the results of her many years of research in this topic and will examine its application in the VR context in the US.
3:15 – 4:30 pm
Presentations
2:00 – 3:00 pm
Presentations
---
Friday, September 6, 2019

7:00 – 7:15 am – Board Room
Conference Executive Committee
7:15 – 9:00 am
Registration check-in/Conference information
---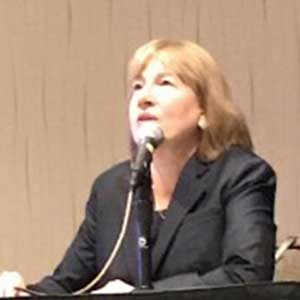 8:00 – 9:30 am – Plenary Session
Rehabilitation Services Administration presentation
Acting Commissioner Carol Dobak, Chief of RSA Data Unit Chris Pope
9:45 – 11:00 am
Presentations
11:15 am – 12:30 pm
Roundtable conversations
12:30 – 1:45 pm
Working Luncheon Presentations: PEQA-TAC cohort member capstone project presentations and remarks; closing remarks by Summit Group Navigators Leadership
2:00 – 3:00 pm
Presentations
3:15 – 4:30 pm
Presentations
Tuesday, September 4
10:00 am – 6:00 pm
Registration/Sign-In
1:00 – 1:30 pm
Blessing Ceremony by Native American Representative
1:30 – 5:30 pm
WINTAC (Workforce Innovation Training and Technical Assistance Center) Presentations
2:30 – 4:30 pm
PEQA Advanced Workshop
Wednesday, September 5
7:30 – 8:30 am
Registration/Sign-In
8:30 – 6:00 pm
Poster Sessions
8:00 – 8:30 am
Welcome to Oklahoma: The Significance of Native American Ceremonial Attire
8:30 -10:00 am
Keynote: Panel Presentation by Oklahoma WIOA Core Partners – Shared Services and Partnerships
10:00 – 10:30 am
Break – Networking
10:30 – 11:45 am
Conference Presentations
11:45 am – 1:00 pm
Lunch
1:00 – 2:15 pm
Plenary Sessions – Rehabilitation Services Administration Staff Presentations
2:30 – 3:30 pm
Roundtable Conversations
3:45 – 5:00 pm
Conference Presentations
Thursday, September 6
7:30 – 8:30 am
Registration and Information
7:30 am – 1:00 pm
Poster Sessions
8:00 – 9:30 am
Plenary Sessions
Portland, Maine: Summit/PEQA Conference 2019
Summit Navigators Report
Keynote: Elizabeth Jennings, "Hope: A Strategy"
9:30 – 10:00 am
Break
10:30 – 11:30 am
Roundtable Conversations
11:30 am – 1:00 pm
VR Evaluation Coach – Panel Presentation by Mathematica Policy Research and VR programs
1:15 – 2:45 pm
Conference Presentations
3:00 – 4:00 pm
Wrap-up and Goodbye
Agenda at a Glance
This event is provided with support from the Program Evaluation and Quality Assurance Technical Assistance Center (PEQA-TAC) grant from the Department of Education, Rehabilitation Services Administration (RSA) award number PR#H263B150004. The contents do not necessarily represent the policy of the Department of Education, and you should not assume endorsement by the Federal Government.