September 4th – 6th, 2019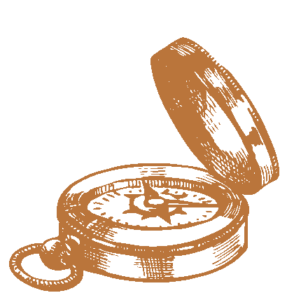 Portland, Maine.
Agenda
This year's agenda will include a variety of interactive formats including advanced workshops, poster sessions, and roundtable conversations.
Together, we'll promote excellence in Vocational Rehabilitation services and highlight strategies, ideas, and best practices in program evaluation and implementation of the Workforce Innovation and Opportunity Act (WIOA).
Our Conference App will offer opportunities to connect with attendees, presenters, and access materials and resources!
Attendees join presentations and participate in Roundtable Discussions around topics such as:
---
Lean and Six Sigma

Process improvement using Lean and Six Sigma in government

Capstone Project

Comprehensive Statewide Needs Assessment for Pre-ETS – an Evaluation (Capstone project)

Outcomes

Post-High School Outcomes for Transition Students in Illinois

Quality Improvement

Turning Customer Satisfaction Into Quality Improvement

Data Visualization

Building a Data Attitude Through Data Visualization

Accessibility

Prioritizing Accessibility in Maine's Workforce System (presented by Labor/Workforce representatives and VR representatives)

Online VR Evaluation

Examples of VR Program Uses of the online VR Evaluation Coach

Learning Experiences

Work-Based Learning Experiences: Models and Early Lessons

Consumer Process

Keeping Consumer Voice in the Process

ROI

Return On Investment – Virginia and Maryland Results
Tuesday, September 4
10:00 am – 6:00 pm
Registration/Sign-In
1:00 – 1:30 pm
Blessing Ceremony by Native American Representative
1:30 – 5:30 pm
WINTAC (Workforce Innovation Training and Technical Assistance Center) Presentations
2:30 – 4:30 pm
PEQA Advanced Workshop
Wednesday, September 5
7:30 – 8:30 am
Registration/Sign-In
8:30 – 6:00 pm
Poster Sessions
8:00 – 8:30 am
Welcome to Oklahoma: The Significance of Native American Ceremonial Attire
8:30 -10:00 am
Keynote: Panel Presentation by Oklahoma WIOA Core Partners – Shared Services and Partnerships
10:00 – 10:30 am
Break – Networking
10:30 – 11:45 am
Conference Presentations
11:45 am – 1:00 pm
Lunch
1:00 – 2:15 pm
Plenary Sessions – Rehabilitation Services Administration Staff Presentations
2:30 – 3:30 pm
Roundtable Conversations
3:45 – 5:00 pm
Conference Presentations
Thursday, September 6
7:30 – 8:30 am
Registration and Information
7:30 am – 1:00 pm
Poster Sessions
8:00 – 9:30 am
Plenary Sessions
Portland, Maine: Summit/PEQA Conference 2019
Summit Navigators Report
Keynote: Elizabeth Jennings, "Hope: A Strategy"
9:30 – 10:00 am
Break
10:30 – 11:30 am
Roundtable Conversations
11:30 am – 1:00 pm
VR Evaluation Coach – Panel Presentation by Mathematica Policy Research and VR programs
1:15 – 2:45 pm
Conference Presentations
3:00 – 4:00 pm
Wrap-up and Goodbye
Agenda at a Glance
This event is provided with support from the Technical Assistance Center on Program Evaluation and Quality Assurance (TAC-PEQA) grant from the Department of Education, Rehabilitation Services Administration (RSA) award number PR#H263B150004. The contents do not necessarily represent the policy of the Department of Education, and you should not assume endorsement by the Federal Government.