September 4th – 6th, 2019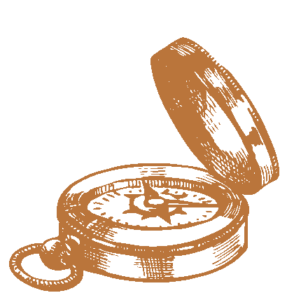 Portland, Maine.
Location
Welcome to Portland, Maine.
We hope to see you in beautiful Portland, Maine, as we continue our collaboration on performance management and quality assurance in vocational rehabilitation.
Summit Conference will be held at the Holiday Inn by the Bay, set along the shores of Casco Bay in downtown Portland. While there, explore Portland's unique beauty, heritage, and culture:
---
The Old Port

Just steps away from the hotel, the Old Port thrives with unique shops, diverse restaurants, a vibrant arts district, and a working waterfront.

"America's Foodiest Small Town."

Designated by Bon Appétit.

Casco Bay Islands.

These beautiful islands are easily accessible by ferry.

The Portland Head Light.

Commissioned by George Washington, this historic lighthouse is just 3 miles from the hotel.

Working Port.

This working waterfront represents Maine's roots in a robust fishing community. While there, try the lobster!
Tuesday, September 4
10:00 am – 6:00 pm
Registration/Sign-In
1:00 – 1:30 pm
Blessing Ceremony by Native American Representative
1:30 – 5:30 pm
WINTAC (Workforce Innovation Training and Technical Assistance Center) Presentations
2:30 – 4:30 pm
PEQA Advanced Workshop
Wednesday, September 5
7:30 – 8:30 am
Registration/Sign-In
8:30 – 6:00 pm
Poster Sessions
8:00 – 8:30 am
Welcome to Oklahoma: The Significance of Native American Ceremonial Attire
8:30 -10:00 am
Keynote: Panel Presentation by Oklahoma WIOA Core Partners – Shared Services and Partnerships
10:00 – 10:30 am
Break – Networking
10:30 – 11:45 am
Conference Presentations
11:45 am – 1:00 pm
Lunch
1:00 – 2:15 pm
Plenary Sessions – Rehabilitation Services Administration Staff Presentations
2:30 – 3:30 pm
Roundtable Conversations
3:45 – 5:00 pm
Conference Presentations
Thursday, September 6
7:30 – 8:30 am
Registration and Information
7:30 am – 1:00 pm
Poster Sessions
8:00 – 9:30 am
Plenary Sessions
Portland, Maine: Summit/PEQA Conference 2019
Summit Navigators Report
Keynote: Elizabeth Jennings, "Hope: A Strategy"
9:30 – 10:00 am
Break
10:30 – 11:30 am
Roundtable Conversations
11:30 am – 1:00 pm
VR Evaluation Coach – Panel Presentation by Mathematica Policy Research and VR programs
1:15 – 2:45 pm
Conference Presentations
3:00 – 4:00 pm
Wrap-up and Goodbye
Agenda at a Glance
This event is provided with support from the Technical Assistance Center on Program Evaluation and Quality Assurance (TAC-PEQA) grant from the Department of Education, Rehabilitation Services Administration (RSA) award number PR#H263B150004. The contents do not necessarily represent the policy of the Department of Education, and you should not assume endorsement by the Federal Government.